(a Titles & Air Dates Guide)

Last updated: Mon, 7 Aug 2023 -1:00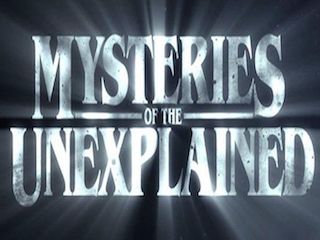 Each episode considers a single perplexing phenomenon and investigates every possible explanation for it, employing government records, archival footage, high-quality reenactments, and analysis from UFO and conspiracy experts.
Show Details:
Start date:
Sep 2017
End date: 2018?
Status: cancelled/ended
Network(s):
syndicated
(
US
)
Run time: 30 min
Episodes: 104 eps
Genre(s)
: Miscellaneous
Credits:
Episode list & details from:
TVmaze
Episode #
Original
Air Date
Titles
---
NOTES
Episodes 1 to 82 are recycled episodes of Unsealed: Alien Files.
Episodes 83 to 104 are recycled episodes of Unsealed: Conspiracy Files.
---