(a Titles & Air Dates Guide)

Last updated: Fri, 5 Jun 2020 -1:00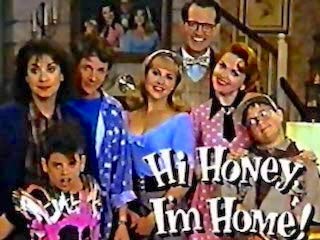 A wholesome family from a 1950s sitcom is brought forward in time into a contemporary suburban neighborhood via the Sitcom Relocation Program. Wacky hijinks ensue as they interact with their modern neighbors, occasionally relaxing by zapping themselves back into their simpler black & white versions.
Show Details:
Start date:
Jul 1991
End date: Jul 1992
Status: cancelled/ended
Network(s):
ABC
(
US
) /
Nick
(
US
)
Run time: 30 min
Episodes: 13 eps
Genre(s)
: Drama, Science Fiction
Credits:
Episode list & details from:
TVmaze
•
TV.com
---
NOTES
For the first season, each episode of the show would air first on ABC, then the following week on Nickelodeon. The second season aired only on Nickelodeon.
---