(a Titles & Air Dates Guide)

Last updated: Sun, 2 Jul 2023 -1:00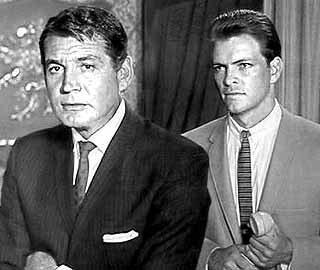 Solving murders among the Hollywood elite is the job of a millionaire chief of detectives who arrives at the scene of the crime in his chauffeur-driven Rolls-Royce.
Show Details:
Start date:
Sep 1963
End date: Jan 1966
Status: cancelled/ended
Network(s):
ABC
(
US
)
Run time: 60 min
Episodes: 81 eps
Genre(s)
: Drama
Credits:
Episode list & details from:
TVmaze
•
TV.com
---
NOTES
In the original pilot "Who Killed Julie Greer?", which aired as the first episode of "The Dick Powell Show", Dick Powell played Amos Burke.
The pilot for "Honey West", about a female private detective, aired as the season 2 episode "Who Killed the Jackpot?".
related series:
Honey West (1965)
starring Anne Francis
Burke's Law (1994)
again starring Gene Barry
---