(a Titles & Air Dates Guide)

Last updated: Wed, 10 Feb 2021 0:00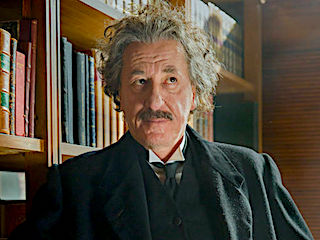 Exploration of the personal life of a famed genius.
Season 1: Albert Einstein Going back and forth from his early years as a patent clerk struggling to gain a teaching job to his later life as a scientific luminary, including his passionate and complex personal relationships with various lovers and enemies.
Season 2: Pablo Picasso
Season 3: Mary Shelley
Inspired by the book Einstein: His Life and Universe by Walter Isaacson.

Episode list & details from:
TVmaze
•
TV.com
---
NOTES
Airdates are for the National Geographic Channel in the UK, which airs the program a day or two earlier than in the U.S.
---
The original book by Walter Isaacson is available:
---