(a Titles & Air Dates Guide)

Last updated: Sat, 1 Aug 2020 -1:00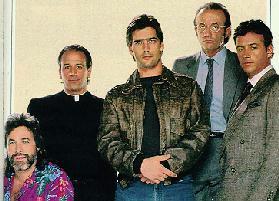 Activities of a deep-cover operative for the federal Organized Crimes Bureau. Created by Stephen J. Cannell.
Show Details:
Start date:
Sep 1987
End date: Dec 1990
Status: cancelled/ended
Network(s):
CBS
(
US
)
Run time: 60 min
Episodes: 75 eps, 3 unaired
Genre(s)
: Drama
Episode list & details from:
TVmaze
•
TV.com
---
NOTES
If you like to learn more about this and other shows created or produced by Stephen Cannell, check out his web site @
Cannell.com
.
---