(a Titles & Air Dates Guide)

Last updated: Sat, 4 Feb 2023 0:00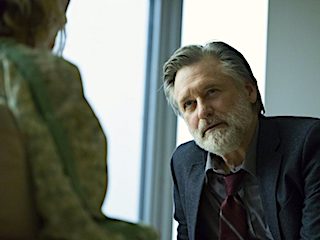 A police detective tries to determine what drove a person to commit a heinous murder with no apparent motive. Based on the novel by German writer Petra Hammesfahr.
Season 1: A young mother has a sudden fit of murderous rage due to some long-suppressed event in her past.
Season 2: An 11-year-old kills both his parents in Ambrose's home town.
Season 3: An apparent tragic car accident turns out to be something more.
Season 4: Now retired, Harry witnesses a suicide - or is it murder? - on a remote Maine fishing island in Maine.
Show Details:
Start date:
Aug 2017
End date: Dec 2021
Status: cancelled/ended
Network(s):
USA
(
US
)
Run time: 60 min
Episodes: 32 eps
Genre(s)
: Crime/Mystery, Drama
Credits:
Episode list & details from:
TVmaze
---
The book by Petra Hammesfahr is available:
---