(a Titles & Air Dates Guide)

Last updated: Sat, 29 May 2021 -1:00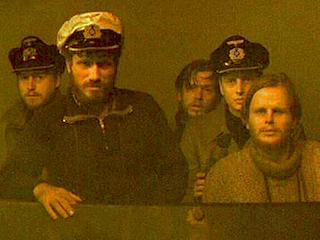 Expanded version of the film about life on a German submarine during WWII, claustrophobic and terrifying, based on the 1973 novel by Lothar-Günther Buchheim. In German with English subtitles.
Show Details:
Start date:
Feb 1985
End date: Mar 1985
Status: cancelled/ended
Network(s):
Das Erste
(
DE
)
Run time: 50 min
Episodes: 6 eps
Genre(s)
: Drama, Historical
Credits:
Episode list & details from:
TVmaze
---
NOTES
Sometimes billed as The Original Uncut Version of the film. Also shown as 3 100-minute episodes.
---