(a Titles & Air Dates Guide)

Last updated: Tue, 5 May 2020 -1:00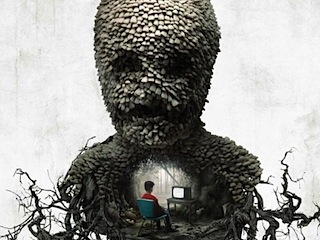 Season 1 Candle Cove: A psychologist suspects that a deadly series of child disappearances in the 1980s are related to a kids' TV show of that era.
Season 2 The No-End House: After visiting a bizarre house of horrors, a young woman discovers that things in her life have mysteriously changed.
Season 3 Butcher's Block: A series of disappearances accompany the appearance of mysterious staircases in the city's neighborhoods.
Season 4 The Dream Door: Newlyweds who are keeping secrets discover a strange door in their basement.
Show Details:
Start date:
Sep 2016
End date: Oct 2018
Status: cancelled/ended
Network(s):
Syfy
(
US
)
Run time: 60 min
Episodes: 24 eps
Genre(s)
: Horror
Credits:
Episode list & details from:
TVmaze
•
TV.com
---