(a Titles & Air Dates Guide)

Last updated: Tue, 5 May 2020 -1:00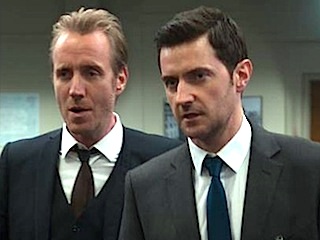 Activities of the CIA in Berlin, Germany.
Season 1: A CIA case officer, sent to Berlin to determine who has been leaking information to a famous whistleblower, uncovers the threads of a conspiracy that leads back to Washington.
Season 2: The CIA tries to uncover the ties between a group of neo-Nazi terrorists and a far-right political party.
Season 3: The CIA tries to determine if a covert invasion is being planned of an eastern European country.
Show Details:
Start date:
Oct 2016
End date: Feb 2019
Status: cancelled/ended
Network(s):
Epix
(
US
)
Run time: 60 min
Episodes: 29 eps
Genre(s)
: Drama, Espionage
Credits:
Episode list & details from:
TVmaze
•
TV.com
---