(a Titles & Air Dates Guide)

Last updated: Wed, 27 May 2020 13:00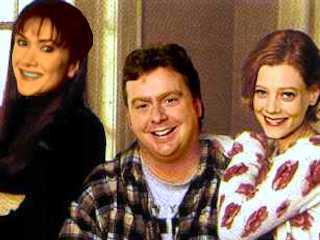 Show Details:
Start date:
Mar 1998
End date: Apr 1998
Status: cancelled/ended
Network(s):
ABC
(
US
)
Run time: 30 min
Episodes: 6 eps
Genre(s): comedy
Credits:
Episode list from: TVRage (links if any to TVRage may no longer work)

                            Original
  Episode #     Prod #      Air Date   Titles
_____ ______ ___________  ___________ ___________________________________________

• Season 1

1      1-01      1ABK01    10/Mar/98   The First One 
2      1-02      1ABK03    17/Mar/98   The Second One, Believe It or Not 
3      1-03      1ABK02    24/Mar/98   Actually, the Third One 
4      1-04      1ABK06    31/Mar/98   94 to Syndication 
5      1-05      1ABK04    07/Apr/98   The Easter Story 
6      1-06                 UNAIRED    The Sixth One to Air 


---
NOTES
by Jeff Cohen:

The show was pulled despite following HOME IMPROVEMENT, at the time ABC's number one sitcom, because it only held 33 percent of the lead-in audience.


To hype the series, Gerry appeared on THE TONIGHT SHOW before the airing of the second episode and proposed to his long-time girlfriend, Kathleen (she accepted). It didn't do anything to the ratings and the show was a goner.


Kevin James' KING OF QUEENS, essentially the same program with the father-in-law moving in instead of the sister-in-law and nephew, premiered the following spring and became a hit. This was attributed to the producers dropping Jack Carter as the father-in-law and replacing him
with Jerry Stiller from the just-finished SEINFELD.


Ironically, Gerry signed a development deal with Fox after the cancellation of this show, and was working on his second series. But while filming an episode of ABC's FANTASY ISLAND in Hawaii, he was stricken with spiral meningitis. Flown back to the mainland, Gerry succumbed to the sudden illness and he passed away.

---